Project Summary
The IMC-AESOP project is a European research and development project and is a part of the Collaborative Project initiative of the European Union's 7th Framework Programme.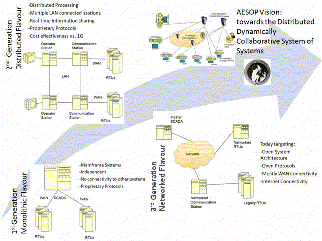 IMC-AESOP primarily realises a SoA-based approach for next generation of SCADA/DCS systems targeting Process Control Applications.
The IMC-AESOP consortium is made up of 17 partners from 7 European countries. It is led by Schneider Electric and includes the major European players in the industrial automation sector. The Project is coordinator by Prof Armando Walter Colombo (Schneider Electric Automation GmbH).
This collaboration has started in September 2010 and will last for 40 months with a budget of over 7 million Euros of which 4.5 million Euros are contributed by the European Commission.