.
Project Partners
Schneider Electric Automation GmbH

Schneider Electric Automation GmbH is a part of Schneider Electric Industries, which is a global leading company in energy management, offers integrated solutions to make energy safe, reliable, efficient and productive for the Energy & Infrastructure, Industry, Data Centres & Networks, Buildings and Residential markets. Schneider Electric's 120,000 employees in 102 countries generated revenue of €17.3 billion in 2007, helping individuals and organizations make the most of their energy. With its integrated and balanced portfolio of activities for electrical distribution, industrial automation & control, Building automation & security, installation system & control (wiring devices + home automation), energy monitoring & control, critical power & cooling services and services. Schneider Electric is one of the global leaders in combining IT, energy management, electrical distribution and automation and in the usage of Internet based protocols and Service-oriented Architectures in automation and energy management.
Schneider Electric is one of the major technology providers of process control solutions, including deliveries of devices, PLC's, MES and programming environments. Schneider Electric has a broad portfolio of activities in energy management:
Safe, with Power and control
Reliable, with critical power & cooling services
Efficient, with energy efficiency
Productive, with industrial, building and home automation
Schneider Electric Automation is member of the chamber of ARTEMISIA.
APS GmbH – Europäisches Centrum für Mechatronik

APS was founded in 1981 as a non-profit research centre and engineering house. Its core business is focussed on applied research and technology development. As partner in many different research co-operations with industry since nearly three decades, APS always concentrates activities on technological innovation and advanced technical solutions and their transfer into industrial application.
Special competence and know-how is available in the domains of automation, sensor-based process data acquisition, and adaptive process control at real-time conditions as well as in related technology sectors like for instance networking (wired/wireless), discrete event simulation, and advanced human-machine-interaction.
Aiming to enhance interdisciplinary engineering processes and research on novel technologies, processes and products for industrial use in the field of advanced robotics, intelligent sensing and computer vision, and mechatronics system engineering, APS has founded the "European Centre for Mechatronics" in 1994.
APS has gained long-term experiences from more than 35 international research co-operations with industrial partners mainly within the major European RTD Programmes and initiatives like ESPRIT, BRITE, SPRINT, COMETT, Decommissioning, GROWTH, NMP, IST and also EUREKA. The expertise and experiences gained from these activities will provide an excellent knowledge platform for the work planned in the project.
European Microsoft Innovation Center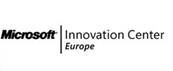 The European Microsoft Innovation Center (EMIC), founded in 2003, is one of five facilities dedicated to product innovation and research that Microsoft has established in Europe. It is the first Microsoft facility focusing on applied collaborative research and partnerships with European enterprise partners, customers and Government agencies. Its mission is to take part in open innovation with academic and industry partners through R&D programs such as those sponsored by the European Commission and European Governments, and to transfer the results to society through enhanced systems, products and standards. Since 2008 the Microsoft Embedded Software Development Center (MESDC) has been collocated in Aachen, giving a direct in-house channel to product development and customer engagements, with a focus on the thriving European industry in high-value embedded systems.
EMIC collaboration experience spans across 25 ongoing or finished European Commission or German cofounded research projects, with around 300 industry and academic partners. Through these collaborations, EMIC has built up a strong expertise in, and has been advancing the state of the art in multiple technology domains including SOA and distributed systems (service composition, service level agreements, service monitoring, embedded remote management), Networking (sensor networks, network awareness, networked home), Security (dynamic and federated web services security, privacy, cross-domain authorization), Knowledge processing and Recommender frameworks, and Software verification.
FluidHouse Oy


Fluid House is the leading supplier of fluid automation systems in Finland and one of the most important manufacturers of paper machine hydraulics worldwide. The pillars of our strength are more than 30 years of experience in developing fluid power automation systems and the innovative stance of our product development. From our leading position in the domestic market, we have set out to become a globally significant supplier of intelligent, ecologically sound fluid power solutions. Employing the latest processing and control technologies, Fluid House automation concepts offer comprehensive solutions for a great variety of industries. Fluid House strengths are system and automation design resources, project management, patented products and sustainable product development. The results of their combination are high quality systems known for their reliability and efficiency. Fluid House all-round service enables the customers to concentrate on their own core business. Fluid House vision is to be a world class provider for intelligent, environmentally sustainable fluid automation solutions. Fluid House is an ISO 9001:2000, ISO 14001:2004 and OHSAS 18001:2007 certified company.
Honeywell spol. S.r.o.


Honeywell International is a diversified technology and manufacturing leader, serving customers worldwide with aerospace products and services; control technologies for buildings, homes and industry; automotive products; turbochargers; and specialty materials. Advanced solutions and services for process industries represent an important part of Honeywell Automation and Control Solutions (ACS). Honeywell helps to improves process performance in multiple markets including oil and gas, refining, chemicals, power, mining, pharmaceuticals and life sciences. Honeywell has been an automation technology pioneer for more than 30 years and continues to innovate. Honeywell patented 4-20 mA signal transmission, created the first Distributed Control System (TDC 2000®), built the first smart transmitter (Smartline®), deployed the first hybrid control system (PlantScape®), and rolled out the world's first Process Knowledge System (Experion® PKS).
Honeywell International will be represented in the project by its Czech and Finnish affiliations. Honeywell Prague Laboratory (HPL), part of the Czech affiliation Honeywell spol. s r.o., is an R&D organization involved in continuous enhancement of the portfolio of products, services and technologies developed within ACS. Research work of HPL covers design and implementation of specifically focused applications for the process industries (mostly related to energy efficiency in oil and gas, refining, and chemicals), homes and buildings, as well as areas of video surveillance and security. HPL will closely cooperate with other Honeywell group based in Kuopio, Finland.
Institut Fuer Automation Und Kommunikation E.V.- ifak e.v.


The "Institut für Automation und Kommunikation" e.V. Magdeburg (ifak), founded in 1991, is a non-profit research institute with about 65 employees, mainly graduated engineers, partly holding a PhD or working as University Professors, as well as a number of guest scientists, students in practical training and diploma thesis students. The main activities of ifak aim at applied research in the field of automation. The activities of ifak regarding communication systems focus on communication protocols including protocol description (formal protocol specification) and protocol implementation for embedded systems, application of telecommunication, wireless and Internet-based protocols, security and safety related extensions to automation protocols, and development of test systems for interoperability tests.
Based on the long-term experiences of ifak in the field of formal specification ifak experts have been active in national and international specification and standardization work over the last few years. ifak essentially contributed to the further development of the international Fieldbus standard IEC 61158 as well as to IEC 61804 "Function Blocks for Process Control" (IEC 61804), IEC 62453 "FDT Interface Specification", IEC 61499 "Function Blocks for Industrial Measurement and Control Systems", WG 5.12 of VDI/VDE society (Wireless Automation), WG 931.1 (IT Security in industrial automation) of the DKE expertise committee, the ZVEI steering committee Security and VDI/VDE-GMA expertise committee 5.22 (IT Security).
Loughborough University


Loughborough is a progressive and distinctive University with a proud tradition of being research-intensive.  The Systems Engineering Innovation Centre (SEIC) at Loughborough focuses on systems engineering aspects that provide a framework for the integration of people, processes, tools and technology. The SEIC operates within a matrix structure with the engineering and computer science departments and groups across the university and is set to become the national focus for systems engineering capability in the UK. It encompasses a range of cross-linked research groups related to the various engineering disciplines.  It is playing a leading role in system-of-systems engineering issues and their through-life capability management. For example, the university is to host the forthcoming 5th IEEE Conference on System of Systems to be held at Loughborough in June 2010. The capabilities and expertise of relevant personnel at Loughborough both within SEIC and in its associated Distributed Systems Group with be made available to the AESOP project.
Current systems engineering related research at Loughborough spans defence, power generation, process control, aerospace, automotive, shipbuilding and logistics.  Loughborough has leading knowledge and expertise in system-of-systems architecture and engineering, network enablement of capabilities, model-driven architecture for systems engineering, computational formalisms for model transformation, collaborative systems engineering environments, integration of software and systems engineering, information technology, service-oriented architectures and Web services.  The University has involvement in systems engineering groups within the IEEE, International Consortium on System of Systems (ICSOS), International Council on Systems Engineering (INCOSE), and Object Management Group (OMG).
Luleå University of Technology


LTU is one of the five major technology Universities in Sweden. LTU's major focus is strategically driven in 7 prioritized areas, i.e. ProcessIT, Metallurgy and Mining, Sustainable use of resources and Product development. LTU has since the 70s had close project, research and education collaboration with primary process industries. Process industries refining natural resources like forest, minerals and energy. These industries are typical pulp and paper, mines, enrichment plants, steel etc. Research has included e.g. how to process raw material, efficient use of raw material, reduce CO2, reduce energy consumption and how to operate, control and maintain equipment and monitoring and control systems.  LTU's industrial interaction within ProcessIT is organized through ProcessIT Innovation, which is a joint undertaking between LTU and process industries and their processIT suppliers. Industries that are involved are e.g. ABB, Midroc, Metso, SSAB, LKAB, Boliden, SCA, SmurfiKappa, Komatsu Forest, BAE, Hagglunds drives, Billerud, Mondi and more than 40 SMEs.
Strategically LTU has defined ProcessIT a prioritized research area. Research topics include topics like system control, embedded internet systems/services, computer science, computer communication, and industrial electronics. Specifically LTU has competence regarding system of systems, real-time SW, wireless sensor and actuator networks, low power embedded systems design. This competence has for example created the formal real-time SW programming tool, Timber. Further the extreme low power fully Internet enabled sensor network platform, Mulle, and a number of Internet enabled monitoring, control and sensor devices has been brought to the market.
Thru the years LTU has built an extensive and very strong knowledge and experience in the area of large scale distributed control systems and applications for process industries.
LUOSSAVAARA-KIIRUNAVAARA AB - LKAB


LKAB is an international high-tech minerals group, one of the world's leading producers of upgraded iron ore products for the steel industry and a growing supplier of industrial minerals products to other sectors.  Most of the iron ore products are sold to European steelworks. LKAB has more than 3,800 employees, of which more than 600 outside Sweden.  The iron ore mines, processing plants and ore harbours are in northern Sweden and Norway. To increase the company's capacity with 20 % for producing more iron ore products, an extensive program of investment is being implemented. The program includes new pelletizing and concentrating plants, investment in a new ore harbour in Norway, as well as investments in Logistics. LKAB's strategy, through determined investment in research and development, is to be world-leading in the pelletization of iron ore. Together with the existing experimental blast furnace in Luleå, a planned laboratory for pellet research and an experimental pelletizing plant, will provide unique conditions for developing processes and products, as well as enabling delivery of more customer-specific products. Collaboration with Luleå University of Technology (LTU) has existed for several decades with the purpose to conduct research in mining engineering and metallurgy that supports LKAB's strategies and helps to secure future competitive advantage on the world market.
LKAB's research includes four areas: metallurgy, process technology, mining technology and process control. The overall objectives of research are to develop new products with high value for the customers and to develop quality and cost-efficient processes. The LKAB mines are some of the worlds most automated mines with e g large scale integrated distributed control systems, autonomous iron ore loading trucks, control rooms for mine operations from above ground, wireless mine communication systems etc.
During 2008 LKAB finalized their latest and single largest investment in LKAB's 118-year history. A 0.7 billion Euro investments in a pelletizing plant (KK4), a concentrating plant (KA3) and pellet transport facilities. A pelletizing plant that is in many respects unique in terms of capacity and environmental technology. The plant is also the biggest automation project in Sweden this decade e g including 23.000 I/O signals and more then 1000 motors.
Midroc and Midroc Elektro AB


Midroc international holding company operates on four continents having some 24,000 employees of various nationalities. In Europe, Midroc Europe develops companies that have particular focus in the European and international contracting markets, primarily in the property development, property management, industrial and environmental contracting sector. Midroc Europe had a turnover 2008 of 0.4 billion Euro with 2700 employees. The majority of Midroc Europe's operations are undertaken in Sweden but services are also provided having Germany, UK, France, Poland and South Africa as a base.
One of Sweden's leading companies in electrical installation, industrial automation and IT is Midroc Electro with over 1,300 employees.
Midroc's strategy is to be the leading supplier of systems for more efficient production by combining technology competence and industrial application knowledge in the deliveries meeting functional requirements, where on-time delivery and performance is crucial.
Today's automation solutions remove the borders between traditional automation and industrial IT. From many suppliers called integrated automation .Integrated automation connects process and production with advanced control and follow-up - right up to the business system level. Integrated automation, that characterizes Midrocs automation competence, is regarded as a key to customer profitability and effective production operations. Midroc has expertise and experience from industry sectors with high demands on efficient production thru control, planning and optimization. Typical sectors are: iron & steel, pulp & paper, petrochemical, power and heating, process industries, pharmaceutical, food and beverage and other manufacturing industries
Midroc Electro was awarded the contract for the largest industrial project in Sweden this decade, LKAB's new concentration and pelletizing plant in Kiruna. It was successfully executed in record-time, with at most 300 engineers and erection crew. A total of 150 000 engineering hours..
The solution supplied was a complete functional undertaking comprising engineering, programming, control system, field devices, and erection and commissioning. It was based on the process control system ABB 800xA, divided into 39 process stations and field solution based on Profibus-DP/PA and ASi.
POLITECNICO DI MILANO - Polimi


Politecnico di Milano is the most important technical university in Italy and one of the biggest in Europe. Since 1850 Politecnico di Milano has been active in several scientific and technical fields. The Department of Economics, Management and Industrial Engineering (DIG) will be involved in this project with its specific competences in the fields of Manufacturing Strategy, Change Management, Risk Management, Manufacturing Systems Design, Production Management, and Supply Chain Management. DIG staff is composed by 56 professors and more than 90 researchers. DIG has long expertise in business evaluation of highly innovative technologies adoption in production domain. Risk management and change management are also strong competences acquired through a number of projects in the industry. DIG has been involved in several European and international research projects such as PLANTFABER, MAIN-E, IMS-GEM, CE-NET, PROMISE, PRIME, InCoCo-S and SOCRADES. The Department has been the co-ordinator of the IMS NoE and it is currently the co-ordinator of IMS2020.
Prodatec Oy


Prodatec develops and delivers flexible production control and monitoring systems matching the client's requirements leveraging the latest technological advances. Prodatec aims to offer cost-effective high-end solutions to our customers in order improve their production capabilities. Prodatec invest in our "key" product portfolio where we value transparent communications at all levels in the domain and the distributed control approach. The "Key concept" is a mechanical hardware independent and scalable control platform which suits to several customer needs. In addition, Prodatec offers consultancy and simulation services to our clients in order to help them to understand better their existing production infrastructure and strengthen decision making process for new production investments.
SAP AG


SAP AG is participating with its business unit SAP Research. SAP has grown to become the world's leading provider of e-business software solutions. With 12 million users, 96,400 installations, and more than 1,500 partners, SAP is the world's largest inter-enterprise software company and the world's third-largest independent software supplier, overall. SAP solutions help enterprises of all sizes around the world to improve customer relationships, enhance partner collaboration and create efficiencies across their supply chains and business operations. SAP employs about 50.000 people in more than 50 countries. SAP Research is the technology research department of SAP and as an integral part of SAP's R&D activities, SAP Research is responsible for identifying, researching, understanding, developing and evaluating new and emerging technologies, processes and e-business solutions that strategically influence the future of SAP business applications.  SAP Research is a Global Business Unit under the direction of SAP AG operating research centres in various countries. These centres are usually co-located with academic partners and focused on specific research topics. Depending on the particular needs of the projects, SAP Research will consider to distribute work packages among its locations in order to engage researchers with the required expertise. This will increase the effectiveness and efficiency of the execution of the project. In the context of this document, SAP refers to SAP AG and its SAP Research Business Unit.
Schneider Electric Industries SAS


The Schneider Electric Group is primarily focused on two specific businesses segments: Electrical Distribution and Automation & Control. At a time when electrical, automation and communication technologies are converging, this strong specialization enables the Group to occupy a leading international position on its four markets: Energy & Infrastructures, Industry, Buildings, Residential. Schneider Electric has all the necessary assets to develop solutions that are continuously more complete, efficient and easy to install, and to continuously improve the fulfilment of its mission: give the best of the "New Electric World" to everyone, everywhere at any time.
The products, equipment and systems developed for Electrical Distribution meet a key objective: supplying reliable and totally safe electrical energy. Schneider Electric proposes products, equipment and systems covering all phases of transmission and electrical distribution (circuit breakers, protection relays, switches, security lighting, prefabricated electrical wiring, modular equipment, power-line communication products, Voice Data Image, etc.).
In Automation & Control, Schneider Electric's expertise is built on the command, control and protection of machines and equipment. Products are designed to control and supply equipment: contactors, thermal re-lays, soft starters, speed drives, sensors, operating terminals, etc. Automation solutions are built on programmable logic controllers and automation platforms in addition to software (configuration, programming or operating assistance), communication and field bus networks. With Motion, the Group also covers all phases of the movement command procedure for automatic machines (robot-objects, vehicles, etc.). Its offer is notably being developed around digital commands, axle and pin motors and digital positioning solutions.
7000 researchers and developers work for R&D, among the 120 000 employees worldwide. The Group invests over 4 % of its 2007 €17,3 billion sales in R&D. Conforming to the partnership spirit guiding its strategy, Schneider Electric works with over 50 university and private sector laboratories throughout the world. This approach enables it to optimize its investments and widen its fields of investigation. The Group was one of the first to integrate Internet technology in its applications, to accomplish faster and better innovation.
Tampere University of Technology


The Department of Production Engineering (TTE) at the Tampere University of Technology (TUT), with a staff of 90 full-time researchers and Ph.D. students (with background in the field of automation, computer science, mechanical and telecommunication engineering), has acquired accredited ISO 9001 certification for its Quality Management System covering both education and scientific research. Depart is the recipient of the international 2002 CASA/SME University LEAD Award. The research team is working at the Factory Automation Systems & Technologies Lab (FAST, www.tut.fi/fast) of the Department, focusing its research in the application of Information and Communication Technologies to the field of Factory Automation. The FAST Lab has grown over the last 2 years from 15 employees to 24 researchers and research assistants with a multi-disciplinary and multi-cultural background. Recognizing the growth and significance of the division, the Full Professor in Factory Automation chair and new Laboratory have been awarded to Prof. Lastra, who leads the laboratory. The laboratory has a history of participation in research activities and initiatives under different international research collaboration umbrellas, incl. IPC-CAMX (co-chair, shop floor communication standard for Final Assembly and Packaging, IPC-2546 Am 2), IMS, EUREKA (E! 2851 – Factory E-RACE), EU FP5 (Assembly-NET), EU FP6 (EUPASS, RI-MACS, SOCRADES), ITEA (SODA), etc. Contract research activities for Finnish and foreign technology leader companies demonstrate the technology transfer capacity of the group and the level of research and resources. The research within this project builds up on the experience in service-oriented solutions gained in the previous projects TEKES-IMPRONTA, FP6-SOCRADES, FP6-RI-MACS, and ITEA-SODA.
Honeywell Oy


Honeywell International is a diversified technology and manufacturing leader, serving customers worldwide with aerospace products and services; control technologies for buildings, homes and industry; automotive products; turbochargers; and specialty materials. Advanced solutions and services for process industries represent an important part of Honeywell Automation and Control Solutions (ACS). Honeywell helps to improves process performance in multiple markets including oil and gas, refining, chemicals, power, mining, pharmaceuticals and life sciences. Honeywell has been an automation technology pioneer for more than 30 years and continues to innovate. Honeywell patented 4-20 mA signal transmission, created the first Distributed Control System (TDC 2000®), built the first smart transmitter (Smartline®), deployed the first hybrid control system (PlantScape®), and rolled out the world's first Process Knowledge System (Experion® PKS).
University of Applied Sciences Emden/Leer


The range of degree courses at the University of Applied Sciences Emden/Leer is decidedly innovative and practically oriented. Approximately 3.500 students enroll in 32 degree courses at the four departments Technology, Social Work and Health and Business Studies and Maritime Studies. Foundational degree courses immediately follow secondary education and offer the initial Bachelor degree while post-graduate opportunities for further study offer the more in-depth and expanded qualification of Master degree. The campus of the university offers short distances between students and lecturers and thrives on its personal atmosphere. The university aims at a strong feeling of belonging. The students are always at the core of the activities. The campus is lively and there is always time for public discussion and academic discourse. The first university in Emden and Leer was founded in 1973 as "Fachhochschule Ostfriesland". After being a part of the University of Applied Sciences Oldenburg/ Ostfriesland/Wilhelmshaven was the University Emden/Leer refounded in 2009. About 350 employees work here. 227 of these are scientific staff. The main location of the university is Emden. Here are the headquarters of the administration and three of the four departments: Technology, Social Work and Health and Business Studies. The department Maritime Studies is in Leer.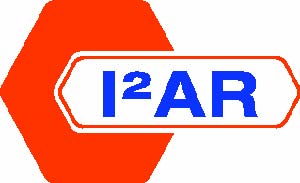 The research activities of the University of Applied Sciencies Emden/Leer regarding engineering are endorsed by the institutes "Institut der Informatik für Automatisierung und Robotik" (I²AR), "Interierte Produktionstechnik" (IP), "Lasertechnik Ostfriesland" (ILO), "Logistik" (HILOG), "Maschinen- und Anlagenbau" (MABU), "Medien und Technik" (IMUT) and "Umwelttechnik" (EUTEC). Here the project will also benefit from I²AR´s participation in system engineering groups within both German National and International scales, e.g. VDI/VDE, IEEE IES.The institute I²AR, founded in July 2001, is a non-profit research institute of the University with about 25 employees, mainly graduated engineers or working as Professors, as well as a number of students in practical training and master thesis students in "Industrial Informatics" program. The main activities of I²AR aim at applied research in the field of Industrial Informatics in particular, the research work concentrates on new platforms for the development of flexible agent based automation systems.
University of Warwick - WMG

WMG was founded by Professor Lord Bhattacharyya in 1980 to help reinvigorate UK manufacturing. From its inception WMG's mission has been to improve the competitiveness of organisations through the application of value adding innovation, new technologies and skills deployment, bringing academic rigour to industrial and organisational practice. Today WMG is one of the world's leading research and education groups, with over 450 people working across five buildings on the Warwick campus plus collaborative centres in seven countries. WMG has an annual programme of £140m which includes industrial and in-kind support. An academic department of the University of Warwick, WMG is an international role model for how universities and business can successfully work together. WMG leads major multi-partner projects, and through innovative technology create and develop exciting new processes and products that can lead to major breakthroughs and be of huge benefit to organisations. These are across a range of sectors including automotive, aerospace and defence, digital, energy and utilities and healthcare. WMG is also a leading centre for world-class management studies, offering unrivalled innovative postgraduate and professional education programmes that meet business and industry needs and attract high calibre students and executives.

The Automation Systems Group at WMG undertakes research related to supporting the complete lifecycle of automation in manufacturing, process control, and embedded systems.
A targeted body of internationally leading research carried out by the Automation Systems Group has resulted in core expertise in reconfigurable modular automation systems and related engineering tools and methods. Current and recent projects have established a new approach to reconfigurable manufacturing systems with the potential to enable a major change in the way manufacturing automation systems are engineered and supported throughout their lifecycle. The Automation Systems Group collaborates closely with industry partners, and current research includes collaboration with JLR, Ford, ThyssenKrupp System Engineering, Froehlich, FDS, Schneider Electric and Siemens. The Automation Systems Group is currently undertaking research work spanning:
1. Automation systems as part of larger Systems of Systems within the context of the Internet of Things and the use of Web Services in a global context
2. The utilisation of virtual models for the engineering, commissioning, deployment, and remote support of automation
3. The lifecycle engineering of automation systems utilising a common engineering model and the capture of key knowledge
4. The utilisation of augmented reality in a manufacturing context where real and virtual systems can be overlaid to enhance user capabilities